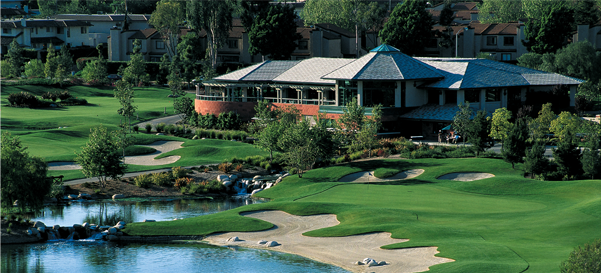 American Golf owned and operated premier private, resort, and daily fee golf courses throughout the United States and abroad across for over four decades. We have cultivated our experiences and refined our expertise in golf course management and operation, and today American Golf stands as an undisputed leader in the golf industry and the most tried and true golf management company in the business.
Our Network of Clubs
American Golf's portfolio consists of over 70 private club, daily fee, and municipal courses. We have been an operating partner with the cities of New York and San Diego for 30 years, and—as the largest daily-fee golf course operator in California including over 30 in Southern California. This long history of golf course ownership and management across the nation allows us understand local demographics and provide customers with a multitude of unique golf experiences, while simultaneously offering our partners a comprehensive database of highly targeted golfers and integrated marketing opportunities.
Friend of the Community
American Golf is committed to the game and our communities. We take an active role in not only implementing environmentally responsible agronomic practices such as efficient water use on our courses, but we also work to strengthen and develop the communities in which we serve. American Golf has continued to embrace and support the diversity of each area's golfers and golf culture. We offer numerous opportunities for local communities to participate in the game and offer clinics and discounts for juniors, women, low-income families, and the military. Through our partnership with The First Tee, we are committed to supporting the future of golf through our junior golf programs. We also support local charities through the efforts of the American Golf Foundation, a registered 501(c)(3) non-profit organization dedicated to promoting the game of golf and its ideals through charity, education, and community service.
Industry Leading Innovator
American Golf has invested millions to enhance technologies for electronic tee sheets, online tee time reservations, and integrated, multi-platform marketing—including user-friendly, innovative websites for each of our public and private properties, GOLFZiNG, our dedicated online discount tee time provider, and websites specialized for private events and tournament. We also continue to hold great purchasing power and maintain long-standing relationships and national accounts with industry-leading suppliers that allow us to provide our customers with the latest in equipment, merchandise, and food & beverage products. Additionally, our proprietary Players Club Membership has created an environment of increased revenues, improved utilization, and additional affordable access for golfers at our daily fee facilities.
Over the years, our position as an industry leader has allowed us to develop and recruit some of the best people in the business who bring a wide range of expertise and innovations to every club and course in our network. American Golf continues to keep up with the latest innovations on the horizon that adapt to the changing demographics of golf. We recently launched family-friendly FootGolf courses at select locations. Our operating knowledge, proprietary systems, and numerous innovations have helped us maximize performance and remain a leader in golf course management. At American Golf, we are committed to not only providing golfers with an enjoyable golfing experience, but also to advancing the game and the future of the sport we love.